The UK's Largest offshore wind event, Global Offshore Wind 2022, is coming to Manchester in June. The event will be held at Manchester Central on Tuesday 21 and Wednesday 22 June.
Manchester has a longstanding history at the forefront of industry. It was the world's first industrial city and transformed lives across the world during the industrial revolution. Therefore, as we move into the Green Revolution and search for renewable energy sources, it's no surprise that Greater Manchester is leading the way.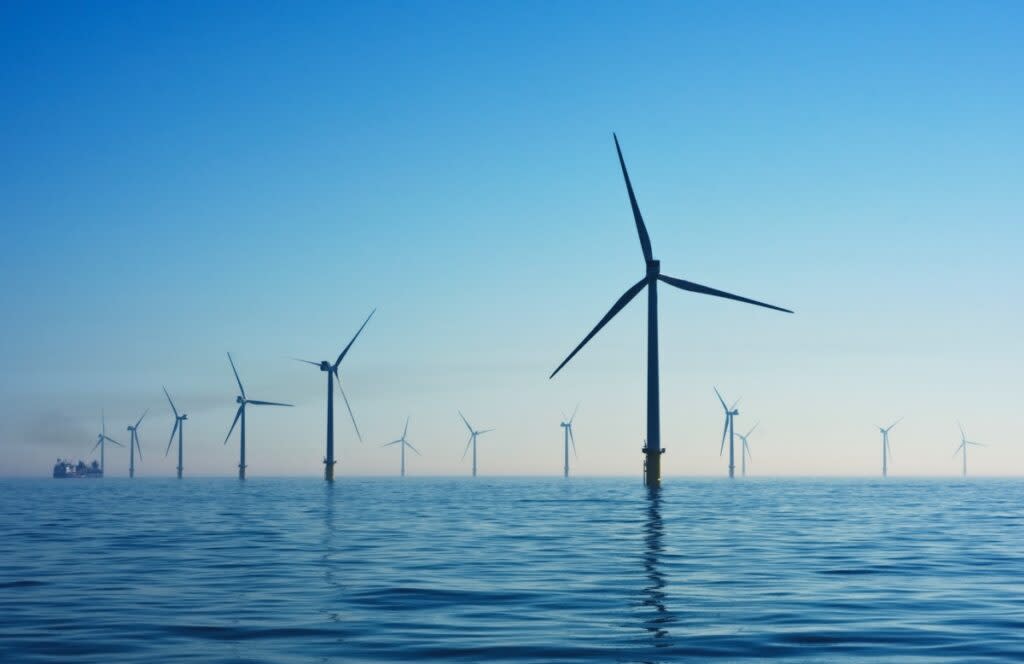 Following COP26 last year, the climate crisis is at forefront of the global agenda. The actions we take in the next decade will be critical and offshore wind has a vital role to play in this with a firm focus on speed, scale and developing green skills.
Offshore wind has never been such a big talking point. With a rise in energy bills and a rush to find alternative, sustainable energy sources, it's time for Offshore Wind Power to take centre stage. Hosting the UK's largest offshore wind event will cement Greater Manchester's place at the cutting edge of Green Innovation.
In this event industry leaders and policymakers from around the globe will come together in Manchester Central. It will allow our researchers and experts a front seat and allow for collaboration and innovation to create a unified approach to a global problem.
Over two days, attendees will be able to experience this exciting sector, engage in expert panels and debates as well as learn about the pioneering innovation which could revolutionise our future energy use. The conference will not only showcase innovations in offshore energy but help to shift focus to green skills and jobs, showing what the future innovation roles could look like.
With 200 speakers and 130 exhibitors from over 42 countries providing technical solutions to industry challenges, Global Offshore Wind 2022 presents an opportunity for international collaboration while positioning Greater Manchester at the forefront of green innovation.
We currently face major environmental challenges that threaten the health and prosperity of people across the world. Greater Manchester is taking action, with an ambitious target of achieving net carbon neutrality by 2038. This can be achieved through the efforts of people working across the region to address global challenges while protecting and developing the natural environment. With world-class institutions and many determined individuals across the city-region, Greater Manchester is already leading the way in renewable energy, retrofitting, transport, green innovation, natural environment, aviation, green finance, and green skills/jobs.
Sheona Southern, Managing Director at Marketing Manchester, said "I'm delighted that Global Offshore Wind 2022 will be hosted in Manchester. Greater Manchester is at the forefront of developing smart energy solutions. Offshore wind, of course, plays a vital role in this.
"As a city-region, Greater Manchester has an ambitious target to become carbon-neutral by 2038. The combined efforts of our people, academics and initiatives like Bee Net Zero (which encourages businesses to transition to a zero-carbon economy) are helping us lead the way.
"Welcoming like-minded visionaries and experts through Global Offshore Wind 2022 could be a true accelerator for change in our region and beyond. The solutions discussed and connections made at this conference could be life-changing. There's never been a more vital time to tackle the natural gas and energy crisis and I'm excited to see how this event will contribute to clean energy transition globally, helping our people, our planet and our future."