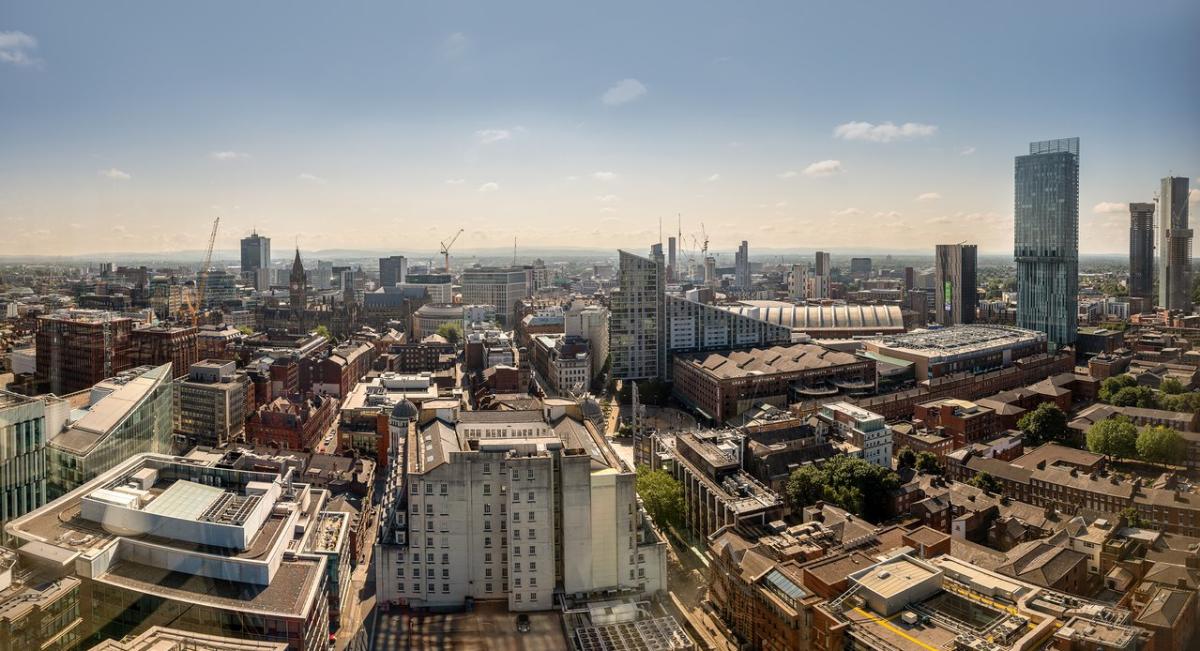 - Despite challenging environment, Manchester has improved on 2020 performance 
- New ranking system places Manchester 75th worldwide and 3rd in UK 
- Results demonstrate strength of Manchester as a recognised global conference destination 
Prior to Covid-19's widespread and devastating impact on the business tourism, meetings and events sector, Manchester was riding high and Marketing Manchester's Convention Bureau was on track for one of its best years for prestigious conference wins. 
As the sector continues to work hard to recover, this week Manchester has been afforded positive news with the release of the new ICCA Destination Performance Index (DPI), which confirms that based on performance in 2021 Manchester is now ranked 75th globally and 3rd in the UK. This compares to Manchester ranking 82nd and 4th respectively in ICCA's pre-Covid 2019 report. 
ICCA rankings are used as an industry benchmark by destinations, associations, and events planners across the world with cities being positioned based on how many international meetings and conferences they held in the previous year.  
In change to how destinations are ranked this year – which also reflects how the industry greatly adapted during and whilst in recovery from the pandemic – the new DPI has been developed, consisting of six performance indicators that count not only the number of planned in-person meetings that went ahead in 2021, but also meetings that were successfully won but affected by Covid a destination's policies, as well as virtual meetings and hybrid meetings to create a new aggregated ranking. 
The aim of the new ranking system is to level the playing field globally by rewarding effort put forth by destinations with regards to original bids, adaptability, and tech capabilities to convert on-site events virtual or hybrid. 
In fact, when looking simply at the number of meetings that it held virtually in 2021, Manchester jumps up the global rankings to 49th, suggesting that it is a more digitally enabled city than average. 
Sheona Southern, Managing Director at Marketing Manchester said: "With the impact of COVID-19 set to continue to cause disruption to the sector for several years to come, it is important to acknowledge successes like this, which show Manchester improving its ranking despite a hugely challenging environment, and demonstrating confidence as a desirable place to hold a conference, meeting, or event.  
"A destination's ICCA ranking helps confirm its status as a high-quality international destination for business tourism and is one of the first considerations of associations choosing a future host city, and an increase in position such as this – as well as such a strong endorsement of our digital capabilities – offers the sector hope of what Manchester could bounce back to in future years." 
Sarah Evans, Head of Sales at The University of Manchester, said: "We are delighted to hear that Manchester has risen further within the ICCA worldwide rankings and are extremely proud that we now sit behind only London and Edinburgh in the top 3 UK city conference destinations. 
"We are excited to see the return of European and international conferences to campus this summer and are looking forward to welcoming delegates back to Manchester. We continue to work closely on bids with Marketing Manchester and our academics to heighten the city's global reputation and the University's academic expertise".  
Shaun Hinds, Chief Executive at Manchester Central said: "This is very welcome news and is testament to the commitment of 'Team Manchester' in supporting the business events sector during incredibly challenging times. Embracing the city's digital strengths to facilitate virtual and hybrid meetings, along with a drive to bring people together again as soon as it was safe to do so, has seen Manchester cement itself as a progressive destination that pulls together to achieve success for the events it welcomes." 
As of research conducted in 2018 using 2017 data, Manchester's business tourism sector generated over £862 million a year for the city-region economy and supported 22,000 jobs.