The latest research into the UK's conference and meetings sector provides clear evidence of a strong recovery from the impacts of the Covid-19 pandemic and significant optimism for the industry's future. The 'UK Conference and Meeting Survey 2023' (UKCAMS), now in its 30th consecutive year, has quantified the scale of the recovery and documented other key characteristics and trends.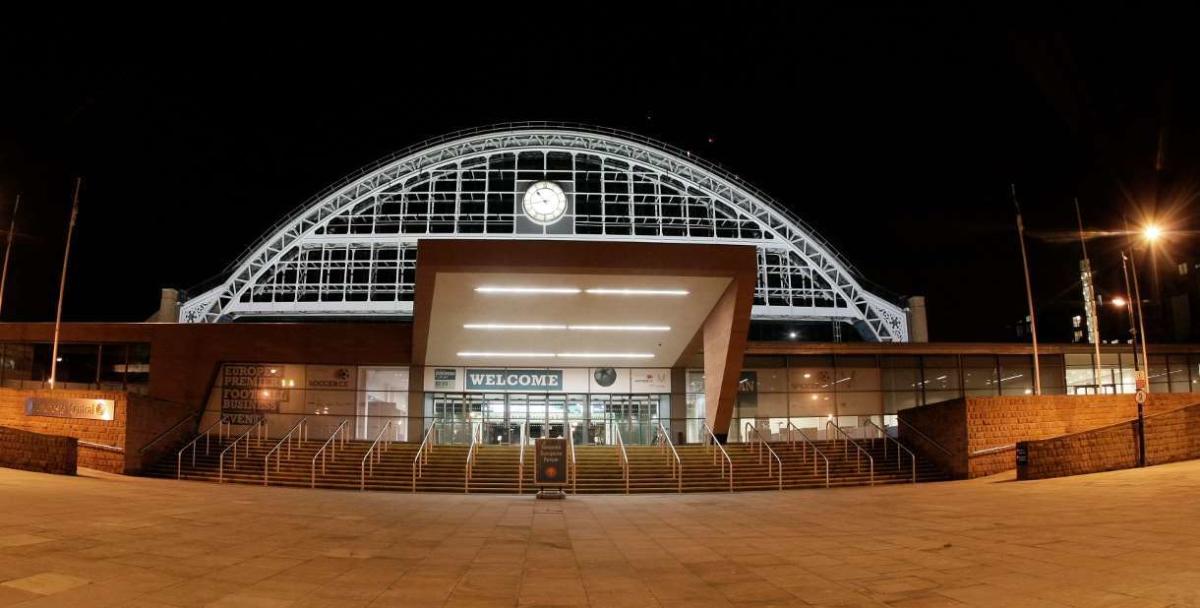 The UKCAMS report shows that, in 2022, there were an estimated 1.02 million conferences and meetings in the UK, representing a substantial recovery from 2020 and 2021 (0.2 million and 0.44 million events respectively). Such events generated an estimated £16.3 billion of direct expenditure in venues and the wider destination, compared with an estimated £4.9 billion in 2021, and only slightly below the pre-Covid level of £17.6 billion in 2019.
At the same time, capital investment by conference venues in their facilities is increasing, with over 70 per cent of venues developing their product, spending an average of £166,000 in 2022. This suggests greater optimism in the industry's future performance, even though investment levels have remained below the pre-Covid years of 2018 (an average of £209,000 per venue) and 2019 (an average of £176,000).
Other key findings from the 2023 UKCAMS research include:
Over half of the venues reported that domestic enquiry levels have returned to 2019 levels, with one in three venues saying that they are higher than 2019
International enquiries had not returned as quickly – with only a quarter of venues reporting that levels were the same as or better than in 2019
The UK's key international market is the USA, with Germany and France also being important
The average size of meetings in 2022 was 73 delegates, although most events (64 per cent) comprised 50 delegates or fewer. Approximately 6 per cent of events had more than 200 delegates
There was an average of 292 conferences and meetings per venue in 2022, compared to 124 in 2021 and 405 in 2019. Purpose-built convention centres, in particular, showed strong growth
About a third of all events in 2022 were organised by a professional conference organiser (PCO) or event management agency
The most common sustainability credentials requested from venues by event organisers were for a waste/recycling policy and a sustainability policy document.
Findings of the UKCAMS research are widely used to:
Demonstrate the volume of the UK conference and meetings sector and its value to individual venues and the national economy
Highlight key trends from a venue or supply-side perspective
Ensure continuing support and investment for the industry at national, regional and local levels.
VisitBritain's Head of Business Events, Paul Black, said: "VisitBritain is pleased to the 'UK Conference and Meeting Survey' which provides important insights, research and data on the business events sector in the UK. This is one of the valuable tools we use to demonstrate the importance of events to the UK economy with the Government. We are delighted to see the strength of the sector's recovery from the pandemic and VisitBritain will continue to work closely with our venue and destination partners to build on the current optimism revealed by the UKCAMS research.
Tony Rogers, on behalf of the UKCAMS research team, commented: "The research has consistently demonstrated the scale and importance of the conference and meetings industry to the national economy. The 2023 UKCAMS research programme confirms that the industry has not only turned the corner post-Covid but is also confident in its ability to deliver business, research and educational benefits for its participants both now and in the future."
The Manchester Convention Bureau recently created its own report combining its insights with VisitBritain and UKCAMs 2022. The report aimed to create a better understanding of Manchester's post-pandemic recovery as well as the city's perception as a conference and events destination. Location and choice of venue were seen as some of Manchester's biggest drawing points, with all respondents rating Manchester as either a good, very good or excellent conference destination.
Amongst key findings, the report reveals that whilst the conference, meetings and events sector has been significantly impacted by the pandemic, and recovery may be slower than anticipated; demand for in-person events is once again on the rise in Greater Manchester and is set to return to popularity in the coming years, with a promising pipeline from the Manchester Convention Bureau. 
Stephanie Newton, Head of Business Tourism at Manchester Convention Bureau commented: "Greater Manchester undoubtedly still has a strong international reputation as a conference destination and continues to remain popular with delegates and event planners.  
"In 2022/23 the Manchester Convention Bureau won 28 bids securing an estimated £42.8m in future economic impact for Greater Manchester and submitted 73 bids with a potential economic impact of £130m and an estimated 55,815 delegates.
Many of last year's bid wins were for events that the city-region is traditionally known for, aligning with one or more of our frontier sectors, such as advanced materials or life sciences. However, with the strength of our sports infrastructure, and since adding a specialist Sports Bidding Unit to the Manchester Convention Bureau in 2020, we are now seeing a huge uptick in bid wins for major tournaments and competitions including The Davis Cup Group Stages and the Para Swimming World Championships. 
"Greater Manchester's accessibility, venue options, infrastructure and bed stock have all vastly improved post-pandemic, and as well as more venues, the city is also experiencing an ongoing accommodation boom, meaning that there has never been a better time for planners and organisers to consider the city-region for their next event."
The 2023 UKCAMS research was sponsored by VisitBritain with support from venuedirectory.com.
The research was carried out by Richard Smith of RJS Associates and by Tony Rogers.
Copies of the full UKCAMS 2023 report are available priced at £195 + VAT.
Visit http://www.ukcams.org.uk to download an order form.
You can view the Manchester Convention Bureau's report "Greater Manchester: Global Conference Destination 2023" here.