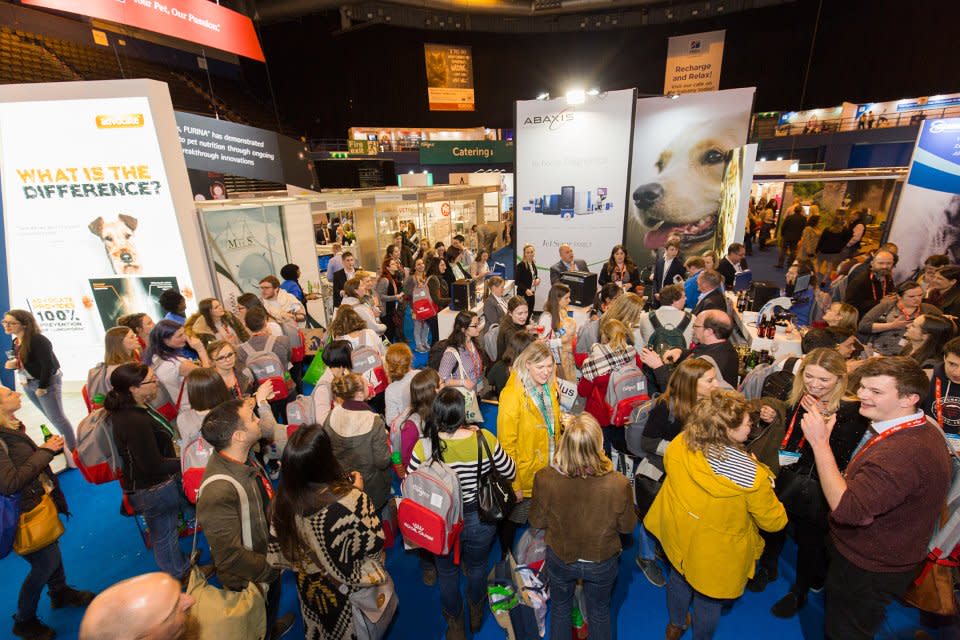 The British Small Animal Veterinary Association (BSAVA), organiser of the largest and longest running small animal congress in Europe – has announced that they will move to Manchester from 2021 as part of a three-year deal.
The bid, which was secured in through a partnership approach between convention bureau Marketing Manchester and the venue, will bring up to 10,000 delegates to the city for five days of lectures, practical sessions and abstract presentations. It is estimated to be worth around £110 million to the city's local economy over the three-year period.
The BSAVA Congress has been held at the ICC Birmingham for almost 30 years, with the organisers electing to move to Manchester to meet the evolving needs of delegates. 
Speaking about the move, Angharad Belcher, Head of BSAVA Congress said: "We've had a first-class experience in Birmingham, and we could not have asked for more from the venue. We know that 2019 and 2020 will continue to be popular, however, it's time to move BSAVA Congress forward and revitalise the offering to our delegates and exhibitors by bringing everything into one building. The move to Manchester enables us to invest even more in science and speakers, to make BSAVA's education programme truly unsurpassable."
As one of the largest convention centres in the UK, the move to Manchester Central will also ensure that the exhibition, lectures and demonstrations will be held in the same venue, maximising the use of delegates' time at Congress with exhibitors neatly integrated into the scientific programme.
This, combined with wider scope for an improved social programme at bars and restaurants across the city, will create a more efficient, exciting and educational event for vets to equip themselves with enhanced skills to support the wellbeing of the nation's pets.
Sheona Southern, managing director at Marketing Manchester, said: "We are thrilled to have been chosen as the host city for BSAVA for their 2021 Congress which is well-known for being an exceptional event. When such a Congress comes to Manchester, we take a lot of pride in welcoming delegates and we look forward to ensuring delegates find that Manchester is not just a convenient place to meet, but also an inspiring and vibrant place to spend time – to eat, stay, relax and network against the backdrop of a thriving culture, heritage and arts offering.
"We're delighted that it's also another win for the city's partnership approach to bidding for large conferences. Attracting a conference of such size and prestige from another UK city is testament to the hard work of Manchester Central and Marketing Manchester, who came together to sell the city's strengths and key assets." 
Shaun Hinds, CEO of Manchester Central said: "After getting to know the association and their vision, it was clear that they wanted to transform the experience of their delegates. The ambition of the association matches that of the city and Manchester has the perfect blend of venue and vibrancy to develop the BSAVA Congress of the future. 
"We're delighted to be welcoming them in 2021 and we'll work hard with the organisers to create a unique and remarkable experience for their delegates, exhibitors, partners and all visitors".
BSAVA Congress 2021 will take place from 24-28 March.