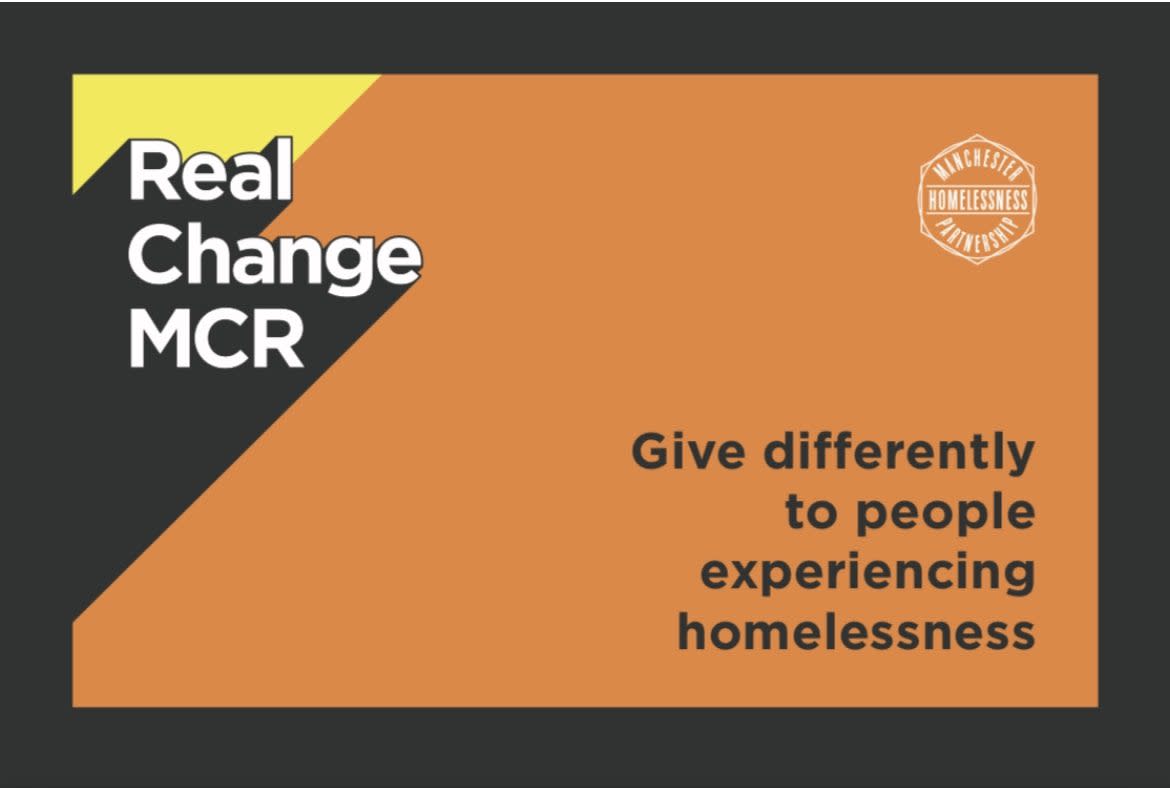 Over the last few years, Manchester Metropolitan University Conference and Events team have been helping to raise money for Real Change MCR by donating £1 of each delegate rate they receive to the fund.
Real Change MCR is Manchester's alternative Giving Campaign, raising funds to help people experiencing homelessness build a life away from the streets: https://streetsupport.net/manchester/realchangemcr/
This year, despite the conference and events sector still being in recovery post pandemic, the team have just donated an amazing £3,247 to the fund.
Gemma Hill, Conference and Event Manager at the University, had this to say about the donation:
"I am delighted that we are once again able to provide a boost to such a worthwhile project. What I love about Real Change MCR is that we're not just supporting one Manchester charity - because the money is pooled, we are effectively helping over twenty local organisations do their vital work in our community.
From our team's perspective, we really want to be at the forefront of showing how impactful conferences and events can be, and being part of such an embedded, local scheme is a perfect example of this. We want people to come away from events at the University feeling like they've been looked after by a team who genuinely care about sustainability and our wider place in the community of Manchester."
The Conference Office are hoping they can continue to build on the donation and awareness raising to make sure that as people return to Manchester, we continue to work as a community to tackle issues that affect us all.
For more information about how you can get involved in Real Change MCR, click the link above.
For more information on this or our other sustainability and community work, visit: https://venues.mmu.ac.uk/about/sustainability/
Or, if you are a venue who wants advice and guidance on how we did this, contact venues@mmu.ac.uk.