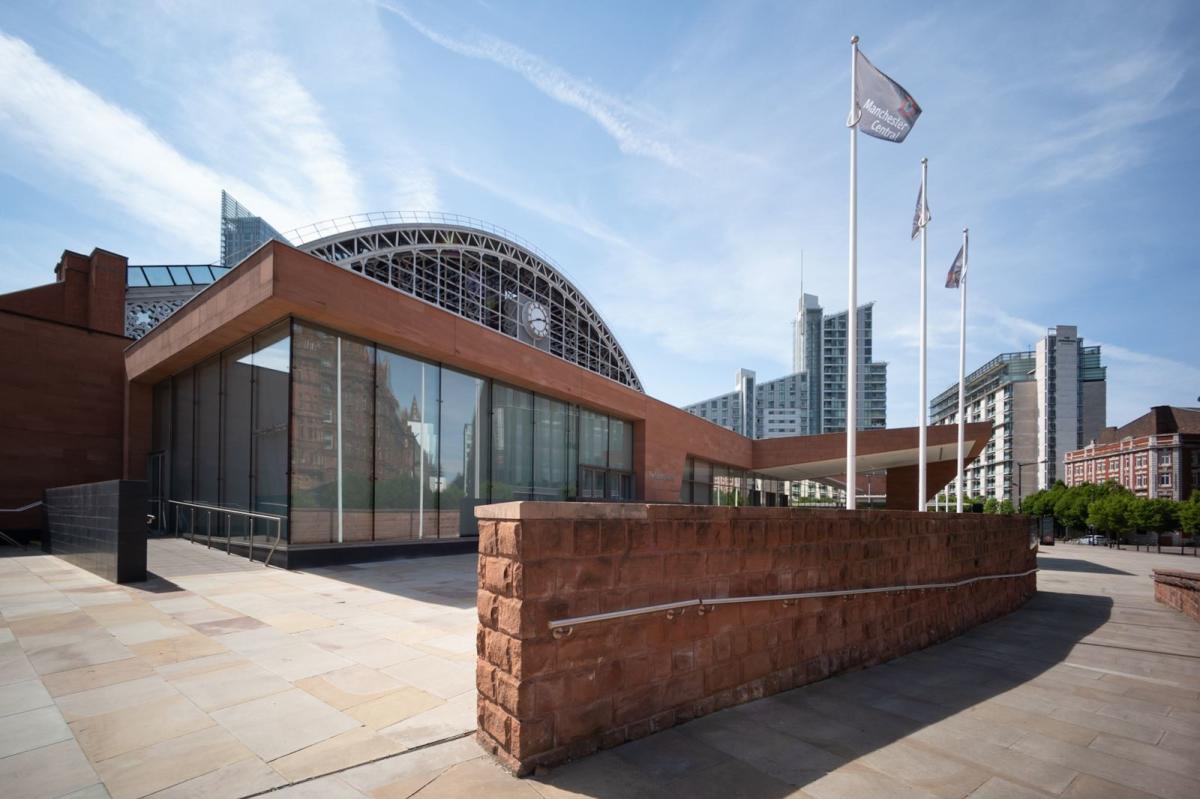 A bid to hold a major global digital health conference in Manchester has been won by a British and Irish consortium led by BCS, The Chartered Institute for IT.
The International Medical Informatics Association (IMIA) Nursing Informatics International Conference will be held in the summer of 2024 in Manchester.  It is one of the largest international conferences in the field and is held every four years. The conference attracts several hundred delegates who come together to share their experience and learn about latest developments and best practice in the world of nursing informatics.
The lead organiser of the bidding team, Nick Hardiker, Professor of Nursing and Health Informatics at the University of Huddersfield, and a member of the BCS Nursing Specialist Group Executive Committee, said: "Manchester is well-known as a city of innovation, stretching back at least as far as the industrial revolution. More recently it has been playing a key role in the digital revolution and has been driving innovations in health and well-being. As the home of Britain's first female professor of Nursing, and birthplace of the first University degree in the UK to take nursing as its primary focus, Manchester is the obvious place to host the international Nursing Informatics congress."
"Informatics is increasingly coming to the fore as a necessary foundation for sharing data effectively and improving patient safety and health outcomes - it is no longer a niche activity but is rapidly becoming integrated into the daily work of nurses, midwives and other health professionals."
"COVID-19 has seen rapid digitalisation across health and social care settings, and nursing practice environments are no exception. This conference will allow delegates from around the world, from nurses and midwives in practice, through to senior academics and policy leaders, to come together to learn how informatics can be used to its fullest potential, ethically and efficiently."
The bid had the backing of the NHS Chief Nursing Officer for England, Ruth May, who said: "While we know what a positive difference good nursing makes, we do still need better access to reliable data to increase the visibility of the nursing contribution and to inform practice."
 "This conference will provide opportunities to re-energise nursing informatics as a clinical academic discipline to support the advancement and direction of nursing practice. It will help us drive innovation and increase momentum, to share knowledge and learn from other countries."
The consortium that developed the successful bid was made up of a team of senior health service representatives from across all four of the devolved UK nations and the Republic of Ireland, along with leading health informatics academics and a group of city stakeholders. Together, the bidding team form part of the Five Country Digital Leadership Group (DLG) for Nurses and Midwives in the UK and Ireland.
Speaking on behalf of the wider DLG, Angela Reed said: "The Five Country Digital Leadership Group (DLG) for Nurses and Midwives in the UK and Ireland is delighted to lend its full support to the World Congress on Nursing Informatics hosted by IMIA Nursing Informatics Specialist Group - Manchester 2024
This global conference will showcase the best of nursing and midwifery adoption, research and innovation, highlighting the best of nursing and midwifery practice, digital capabilities and future potential
Manchester is a highly accessible venue providing an opportunity for nurses and midwives across the world to present their work to a diverse audience, while learning from each other
The DLG looks forward to welcoming our colleagues from across the globe to this vital conference in 2024."
The winning bid was in part due to the continued collaborative approach between Manchester Central and Marketing Manchester and is another great example of their successful partnership.
Sheona Southern, managing director at Marketing Manchester, said: "We're thrilled that the Nursing Informatics International Congress will take place in Greater Manchester in 2024 and we congratulate the consortium on a successful bid, which is estimated to be worth £1.2 million to the regional economy.
"Digital health and innovation are key areas of expertise within Greater Manchester. We are home to a several digital and tech incubators and accelerator programmes that support scaling and disruptive tech, and this will create a brilliant platform on which to host the global nursing informatics community."
Shaun Hinds, CEO of Manchester Central, said: "We're delighted to be welcoming the Nursing Informatics International Congress to our venue in 2024. Manchester has a rich history in medical research which, combined with our reputation for delivering outstanding events, makes us the perfect choice to host the event. We're looking forward to showcasing our venue, and indeed our city, to our international visitors."
For more information, please contact anthony.cassidy@marketingmanchester.com