As one of the UK's leading football cities, Manchester has been chosen to help bring the UEFA Men's Euros 2028 tournament to the UK and Ireland. 
A formal bid has been submitted with Manchester's Etihad Stadium selected as one of ten stadiums expected to host top-tier matches during the tournament. 
The Manchester Convention Bureau team worked closely with Manchester City Council, Manchester City and the combined FA to create the bid to bring the 3rd biggest sporting event in the world to the UK and Ireland.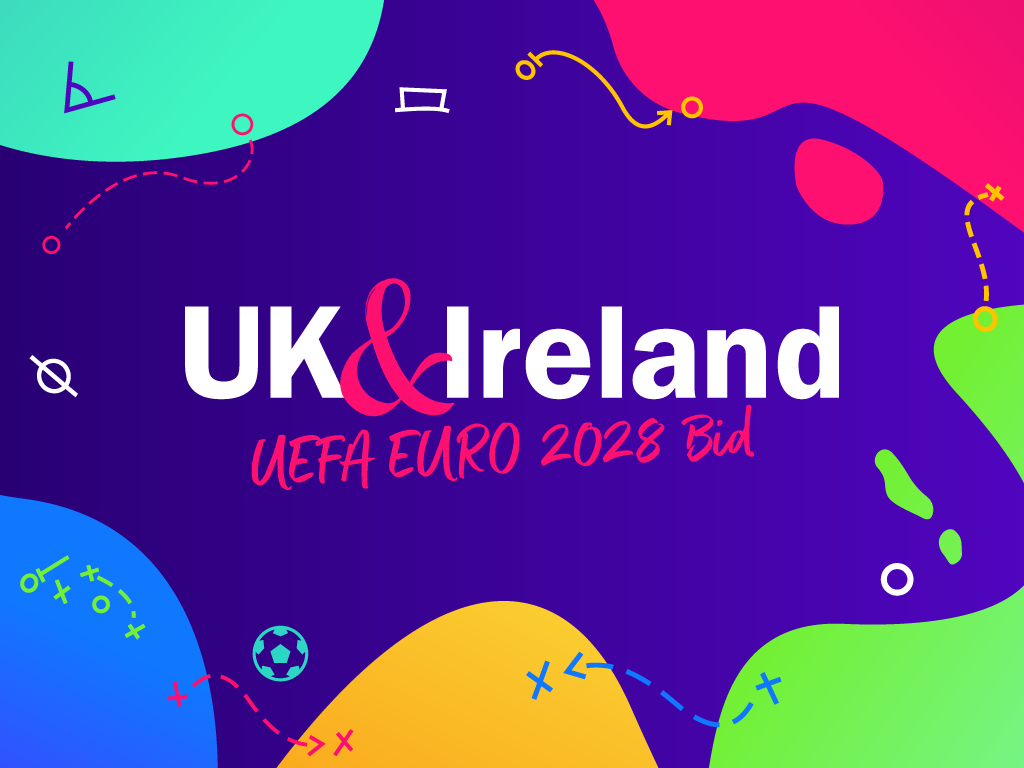 All nations across the UK and Ireland have collaborated on the bid to stage a historic football festival for Europe, utilising world-famous football grounds like the Eithad Stadium and state-of-the-art new venues to create the biggest and most commercially successful UEFA Euro tournament yet. 
The UK and Ireland share a proud reputation as world-leading event destinations and have successfully staged some of the biggest global sporting tournaments. Manchester itself has hosted, the Commonwealth Games in 2022, the Rugby League World Cup six times, The Cricket World Cup three times and has been a host venue for the Ashes since 1882. 
Voted one of the best top ten cities in the world globally for sport in the BCW Top 50 Global Sport Cities for 2022, Manchester has a reputation for attracting national and international events across all sports, with a variety of world-class sporting venues across the region. 
Of course, Manchester's reputation and passion for football are second to none. With two world-famous football clubs, the city regularly hosts both Premier League and Champions League football matches for both Manchester City and Manchester United. Plus last year, Greater Manchester hosted 8 matches in the UEFA Women's Euro 2022, including the opening match at Old Trafford which attracted over 68,000 spectators. 
Therefore, the city-region is thrilled to be involved in the bid for another prestigious international tournament. 
Commenting on the announcement, Danny Wilson - Managing Director, Manchester City Operations, said:   
"We are delighted to be part of the UK and Ireland's exciting proposal to host UEFA EURO 2028. Should the bid be successful, it will be a fantastic event for the city of Manchester with thousands of local and international fans attending the Etihad Stadium to enjoy one of Europe's biggest sporting events."   
Manchester City Council Leader, Bev Craig, said:
"Manchester is a great sporting city and is known the world over for its passion for football.  
"We're really excited to be part of the UK & Ireland bid to host the UEFA EURO 2028 tournament - which if successful will provide not just a fantastic boost for the city's economy, but also a chance for fans of the sport, new and old, to get directly involved in what is sure to be some top tournament action here on our doorstep.  
"We've seen first-hand the positive impact of hosting top-flight international matches here in Manchester during last year's ground-breaking UEFA Women's EURO tournament. Both fans and the city's young players gained so much from it.  
"Our goal for 2028 is to build further on this, and to help create a tournament to remember with a lasting legacy alongside it that helps further develop the sport from the grassroots up."  
The other stadiums included in the FA's final proposal are Wembley Stadium (London), National Stadium of Wales (Cardiff), Tottenham Hotspur Stadium (London), Everton Stadium (Liverpool), St James' Park, (Newcastle), Villa Park (Birmingham), Hampden Park (Glasgow) Dublin Arena (Dublin) and Casement Park (Belfast).   
If the UK and Ireland's bid is successful, there will be almost three million tournament tickets available. High-capacity venues with an average capacity of 58,000, will allow more fans than ever able to attend matches and matches hosted across nations and regions to reach as many communities as possible. 
The bid also puts sustainability as a priority, ensuring ticket holders can travel via public transport with a schedule that reduces emissions. The proposed bid also adheres to UEFA's major event human rights principles to ensure an inclusive, discrimination-free and equal work environment for colleagues and volunteers. 
The vision for the tournament - 'Football for all, Football for good. Football for the Future' – is a promise to help Associations and UEFA grow a more diverse and inclusive game as well as connect with new audiences and the next generation of fans and volunteers. 
UEFA is expected to confirm the chosen tournament hosts later this year.