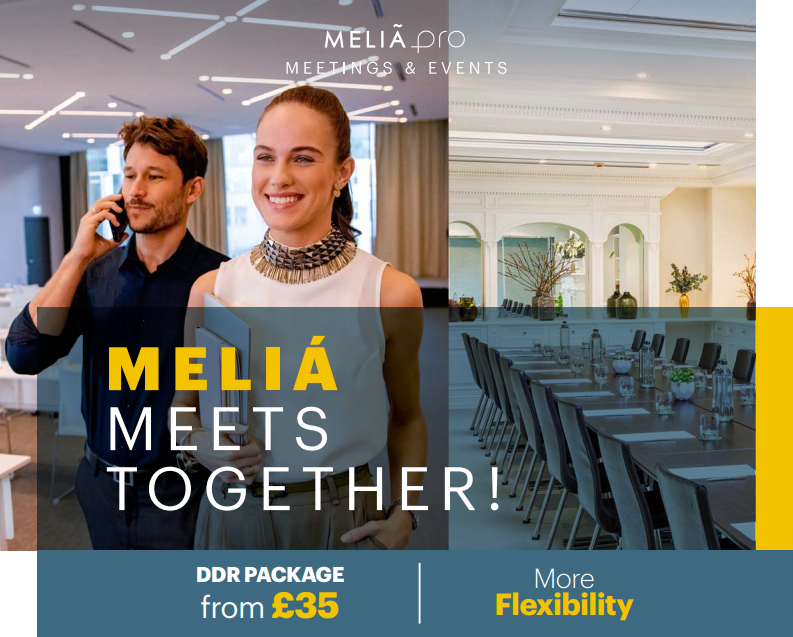 -Valid for new requests contracted before 28.02.2023
-Booking Window: from now to 28.02.2023.
-Travel Window: from now to 16.04.2023.
For your customer:
-DDR package offer from £35 (UK North).
-Rest in our House from £109 (UK North).
Have one on us:
-1 in 11 DDR packages FOC.
-1 in 15 bedrooms FOC.
-FOC bedroom for facilitator when meeting room booked.
- 10% of room block FOC upgrade to next room category.
More Flexibility on Offer:
-UP to 60 days before arrival: free cancellation and refund of any deposits.
-Up to 30 days before arrival: possibility to change dates free of charge.
-Reductions: up to 7 days before arrival a reduction of up to 25% in the number of rooms and catering services is allowed at no charge.
General Conditions: Subject to availability. Not compatible with other promotions or discounts. This offer is valid only for meetings booked for minimum 10 people. Not applicable to buyouts. Valid for new confirmed bookings before 28.02.2023
LOCATION
Contemporary architecture, avant-garde British style and a dash of Spanish warmth and friendliness combine to perfection in a city hotel in one of Manchester's most dynamic and lively districts. Surrounded by restaurants, museums, boutiques and theatres that perfectly reflect the vibrancy and excitement of this amazing city.
INNSIDE MANCHESTER
The architecture causes a great first impression, and then the interior design makes everyone who visits it fall in love. Rooms with minimalist design, large open spaces in which to rest, work, have fun or meet people, a restaurant with international inspirations, a revolutionary fitness centre, and a host of great activities to discover a destination that is as genuine as it is exciting.
MEETING & EVENTS
Stimulate your mind and bring out all the creativity you have deep inside during any type of event. We can help you organise cutting-edge virtual, hybrid or in person events in our flexible spaces, from banquets to creative meetings in our Big Ideas Space. Would you like to take a break? We can prepare a choice of healthy alternatives for you. Need more space? We can get it!.
Book now at meliapro.com or groups.uknorth@melia.com indicating the special promocode: MEET