The Manchester Marriott Victoria & Albert Hotel has created a new welcome experience by transforming its entrance and business conference area in a £500,000 refurbishment.
The renovation of its reception and lobby, alongside its conference foyer and bar area, creates a new area for guests as they arrive at the hotel, located on the River Irwell on the edge of Spinningfields.
The new face to the guests and visitors from around the world was welcomed by Marketing Manchester's Director of Tourism, Nick Brooks-Sykes.
He said: "It's a pleasure to be one of the first to see the V&A hotel's spectacular refurbishment. The new space provides a wonderful modern welcoming area while retaining all the original charm of this historic building.
"Manchester has a really strong hotel offer that's constantly evolving, and I'm pleased to say that this refurbishment puts the Marriott Victoria & Albert Hotel in great stead to adapt with this changing landscape."
Mr Brooks-Sykes joined Peter Hill, general manager of the Manchester Marriott Victoria & Albert Hotel, who said: "Manchester is an ever-changing city – the opening of the nearby St John's Quarter is close with three new residential blocks at the Slate Yard also opening right across the river next year.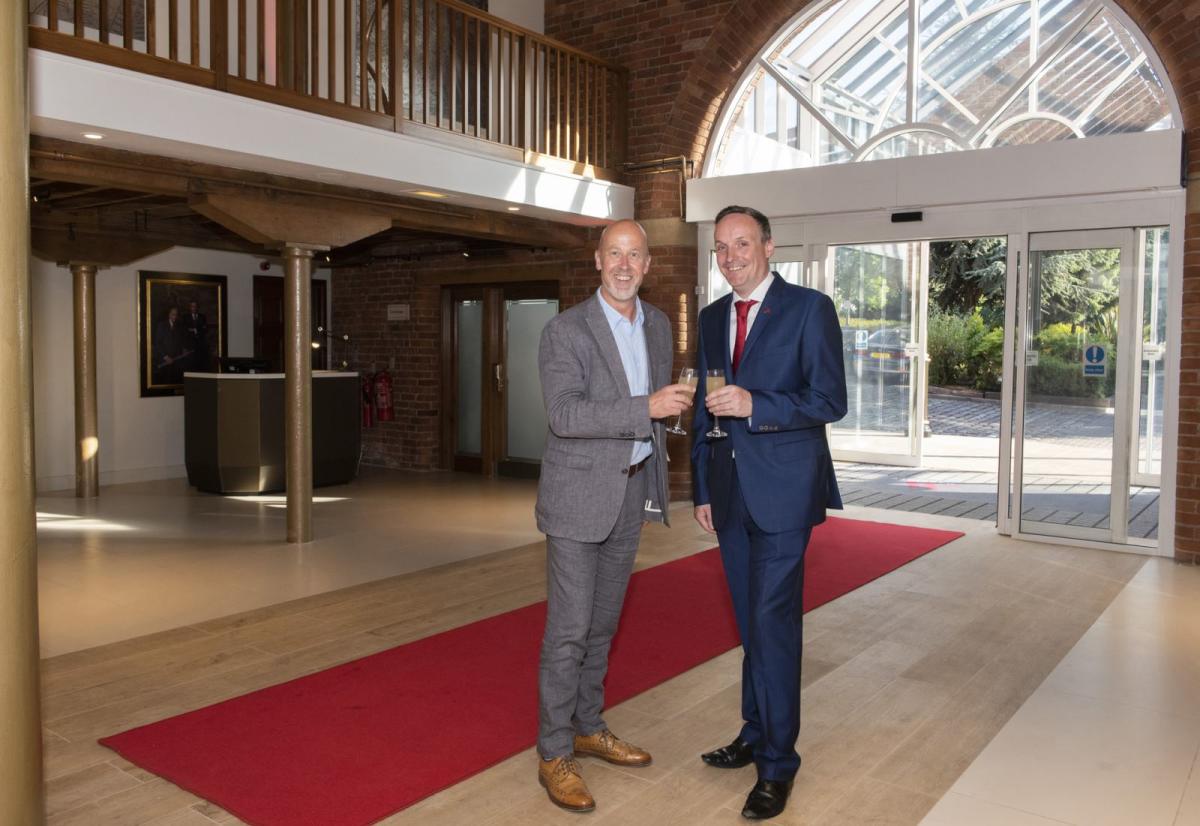 "We are particularly proud of this refurbishment, as we have kept the 19th Century feel of the original building but have added all the 21st Century amenities our guests expect.
"Our guests are at the centre of everything we do, and we're sure they will find everything they need as part of our new welcome experience.
 "The requirements of the guests we welcome through our door are changing. At the V&A, we always want to be a hotel that is ready for the next few years, and so, with this refurbishment, we as a hotel are also changing so that we continue to meet their requirements.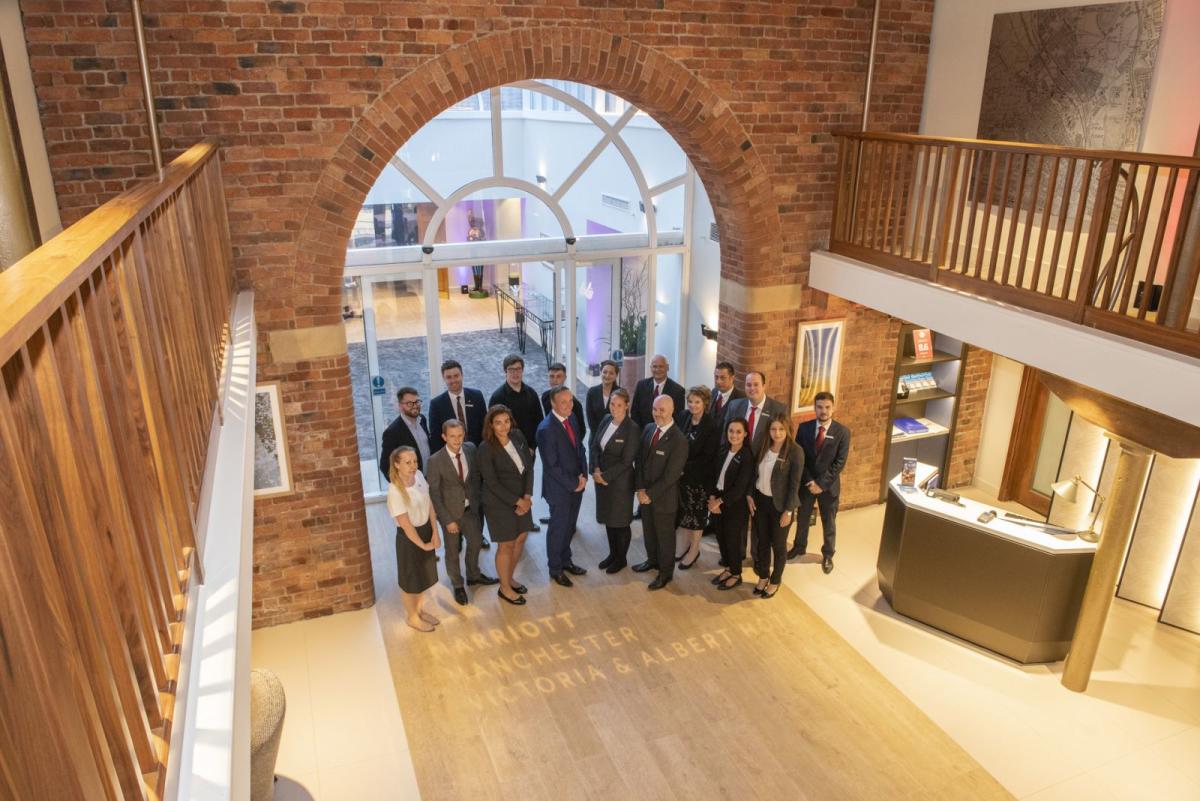 The result is a new open space incorporating all four areas that is now a more relaxing check-in environment that also offers guests a comfortable, stylish workspace with laptop and phone charging points.
When guests now enter the hotel, they will still be greeted by the exposed, original brickwork, cast iron columns, and vintage wooden beams, but will now be able to easily navigate their way from the main entrance to the newly installed 'Power-Up Pod' - home to 12 laptop or phone charging points and complimentary WiFi.
The work was completed by Manchester and Cheshire Contractors following a tendering process. Part of the reason M&CC were chosen is because the company makes a point of employing people from the local area - a practice the V&A Hotel also subscribes to.
With 148 bedrooms, on-site restaurant and lounge bar, Manchester Marriott Victoria & Albert Hotel is located in Spinningfields, near Granada Studios.