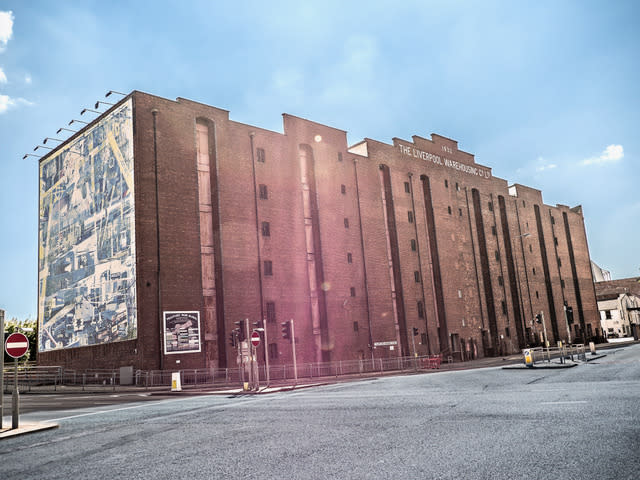 Manchester's unique events venue, Victoria Warehouse, marks a major milestone – a decade of eclectic and unforgettable experiences. 
This landmark occasion marks a decade of events excellence and pays homage to its remarkable journey, which dates back 100 years. 
While the venue is known for its cutting-edge experiences, Victoria Warehouse remains deeply rooted in its industrial heritage. Exposed brickwork, steel columns, and preserved original features serve as reminders of its timeless charm, which has inspired some of Britain's greatest brands, including Jaguar Land Rover, Kellogg's and Manchester United. 
Construction of the two warehouse buildings began in the 20s, in the heyday of Manchester's textile industry. Originally serving as a storage facility for the Liverpool Warehousing Company, safeguarding cotton, fabrics and confectionary, the venue's rich history is deeply ingrained within its walls. For over 50 years, brands like Kellogg's, McVitie's and Cadbury's packed their delicacies into 'The Bays'. 
The site suffered a large fire in the 1980s, leaving it derelict for many years. Then in 2005, property owner David Cohen, spotted the buildings while out running along the canal. With just an idea, he bought the structure and scoped out grand designs to fashion one of the country's most unique event facilities.  
In the summer of 2013, the venue's inaugural fashion show for GAP Clothing put it in the spotlight for experiences with an edge, and the versatile Trafford Park venue has been a force to be reckoned with from that point onwards. 
Since its transformation, Victoria Warehouse has solidified its position as one of the UK's most ambitious and forward-thinking event venues, consistently pushing boundaries and remaining at the forefront of creativity within the events industry. 
From hosting world-class music events with high-profile artists and acts to captivating corporate showcases, fashion shows, product launches and seasonal parties for major brands, the venue team works with agents, event planners and individuals to craft exceptional experiences for guests and delegates. 
In 2015, Victoria Warehouse was granted its civil ceremony license enabling it to host weddings. Fast forward to 2023, and the venue plays host to over fifty weddings per year, offering something outside of the tradition for many couples across the North West. 
Located on Trafford Wharf Road, just six minutes out of Manchester city centre, with multiple spaces, breakout rooms, capacity for events from 20 to 6,000 people, and over 1,000 bedrooms within a five-minute walk, it's no wonder Victoria Warehouse continues to attract event planners nationwide. 
Reflecting on the past ten years, James Cohen, Managing Director and Co-owner, said, "To think what we've achieved as a small, independent team is incredible. When we first started out, we knew we wanted to create something completely unique and special for the city. We're very proud to have navigated through the toughest years for the events industry and be thriving as a venue, working with some of the country's most well-known brands." 
In light of the 10 year milestone and due to the demand from clients for more adaptable event space, Victoria Warehouse launch 'The Tobacco Stores', 20,000 square feet of newly converted event space. This new space intertwines floor-to-ceiling windows with original archways and ancient steel columns, making it one-of-a-kind from anything else onsite. Its position also offers landmark views over Manchester United's Old Trafford. 
Explore Manchester's most memorable, adaptable and creative events venue at www.victoriawarehouse.com